YouTube Content Guide - Tips & Ideas for 2021
Have you ever felt that constantly coming up with exciting new video ideas on YouTube is challenging? There were more than 600 hours of video were uploaded to YouTube every minute, hence the competition is stiff. You need to grab the attention of 1,500,000,000 people who use YouTube.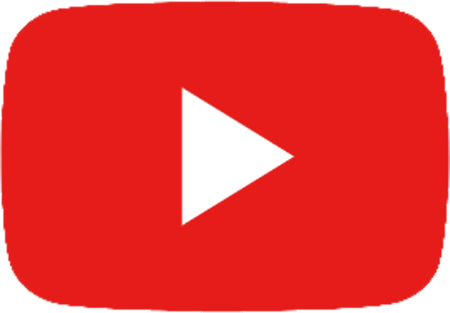 ——————————————————————————————-
Video Production
Use the Rule of Thirds –
Split your shot into thirds, horizontally and vertically, and framing your subject off-center. 
Find the best lighting –
Avoid conflicts between natural & artificial light for example, if you shoot indoors, avoid rooms with windows. Watch the https://www.youtube.com/watch?v=LyXR8uObnEk&feature=youtu.be. 
Conscious of sound quality –
When shooting & filming a video in a small/bigger place, use a microphone. Use lapel or lavaliere microphones, both of which are hands-free. 
Use a tripod –
Get a standing tripod or a tabletop tripod to keep video stable, look professional, and not wobbly. 
Leverage b-roll –
Cover up your cuts with b-roll footage that compliments the overall narration. Use site like Vizeedy to find stock footage. 
Use background soundtracks –
Get royalty-free music and sound effects to cover any ambient sound & provide tone and emotion to your video that words, and images cannot. 
Optimize video text –
Keep the style of the text simple, classy, sharp. Choose bold font, keep minimum words, use text animations to retain the viewer. 
Optimize video engagement –
Make sure the first 30 seconds or more are interesting & eye-catching to maintain views and increase the watch time. 
——————————————————————————————-
Content Ideas – Vlogging
 Create a YouTube channel trailer –
Tell the audience about you and your channel in a good trailer. Hire a professional content creator for a good & welcoming channel trailer.
Host a contest –
Set up a contest to get engaged with your fans. Consider to diversifying the contest to be fun, easy, and valuable. 
Do a lip sync –
Pick songs that famous and you are familiar with. Film yourself doing the lip sync. 
Share views on current issue –
Choose current issues around the world, make your research, and share your views. It could be anything like global warming. 
Answer fan questions –
Select popular question from fans and make a video to answer it. Chances are, other people have wondered the same thing about you. 
Do a tour –
Show off your room, personal collections to fans and make them familiar with you. Show the world what you got. 
Face a fear –
List out things that scare you in your life. Shoot yourself facing that fear & encourage your fans to face their fears too.
Make a routine video –
This can be as simple as how you do your skincare routine or as complex as building a die-cast model submarine. 
Post a response video –
Saw something on social media that you liked or did not like? Make a video of you reacting to it. 
Do a product review –
Whether it's a new toy or new gadget, people constantly turn to YouTube reviews. Do a review based on your experience, tell the pros and cons. 
Talk about your job –
What do you do for a living? Tell the fans why you choose your career's field and give tips to have a work life balance.
Give a place tour –
When you go for a vacation or even going back to hometown, do a video of your daily activities. Show the fans another interesting side of you.
——————————————————————————————-
Content Ideas – Edu. Videos
Do time lapse video –
If you have ton of information that needs to deliver in a short amount of time, use time lapse. This is good for capturing end-to-end processes. 
Make an advertisement –
YouTube's True View ads aren't too expensive. make one for your own channel & teach people what you do. 
Offer financial advice –
Use your knowledge in financial sector to educate people about financial planning. This is useful & crucial in person life. 
Detail a process –
Take a concept that is difficult to explain & break it down piece by piece. People are looking for these all the time. 
Share a secret recipe –
This can be secret recipe of food or secret recipe of your success in field that you venture. Expose it & share with the world. 
Show a comedy skill –
If you have some funny skill like know how to roll your tongue, do a popping & locking, show the fans how it has done. 
Talk about job interview advice –
Based on your experience or your research, share about job interview advice. Give a useful hint, preparation need to do & how to successfully do it. 
Deep dive on music –
Currently obsessed with a song. Bring your fans to dive into it. Talk about influences & lyric meanings. 
Share ways of recycling –
If you are into sustainability, you might enjoy repurposing recycled items. So next time you turn a shoe box into a bird feeder, shoot it. 
Make a science video –
Take natural world as your ideas for YouTube videos. Break out the concept of science on some products. 
Reveal the MythBusters –
Is that old wives tale you keep hearing is true? Set up some experiments to test the myth and share the results. 
Show off hacks –
Know a handy keyboard shortcut or two? Or maybe you have an obscure trick? Show it off on your video.
——————————————————————————————-
Content Ideas – Gaming
Reveal a secret weapon –
Did you even discover an unpredicted secret in your favorite game? Share the secret with the YouTubers so that people can recognize it. 
Tour through a game –
Show off your favorite game to the world with yourself as the guide. Walk through the levels and worlds & provide commentary on how to run.
Show gameplay highlights –
Cut some of the best moments together like trophies, frag counts, or unlocked achievement. 
Record playing a game –
This is a hugely successful format on YouTube. All you must do is play a game & give commentary as you play. 
Edit an in-game comedy sketch –
With your own voice track & funny snippets from the game, take scenes from the game and turn them into comedy gold. 
Discuss the game's MVP's –
If you cannot beat them, then talk about them. Find the best players and focus on their talents by scrolling through the leaderboards. 
Show off device specs –
Was the device cool? Show off features. It could be the new iPhone or even some decent hearing aid headphones. 
Deep dive on tech –
Tech hot button issues such as net neutrality and cyber security are extraordinarily complex. For the viewers, break down their key concepts. 
Join the tech gossip –
There is a lot of banter out there in the tech world. Jump into it with a video and unleash a hot take of your own. 
Show YouTuber tech –
Show off the equipment, including which types of microphones and cameras you use. 
Tour a new software beta –
If you are a power user of a specific app or website, show off its beta features before the release to the public. 
Test the computer –
Is your computer super-fast? Or maybe it has been bogged down by updates? Go into detail to help your viewers.
——————————————————————————————-
Content Ideas – Video Collabs
Create challenges –
Take on challenges that become a buzz in social network and film yourself. Examples are ice bucket challenge and spicy ramen challenge. 
Play a popular game –
Seek for a popular game and play it with another brand or channel. It could be Warcraft, Monopoly or some good old-fashioned Dungeons and Dragons.
Perform a channel takeover –
Request a channel with similar niche of audience to take over one of your next videos. Think of it like "The Fucking Freaky Friday" between all of the YouTube content creators. 
Do a jam session –
Synchronize your videos with another channel and jam it out! You do not have to be in the same room to have a jam session. 
Debate a channel –
Bring out debate skill by asking an opposite viewpoints' channel to debate. Pick a topic that people care and engage in civil debate. 
Go out & about –
Create a video about "day in the life" (yes, just like John Lennon's famous song( of you and friends. Record activity together, have picnic in the park, backpack travel with buddies.
Cook together –
If your channel focus on food and cooking recipe, collabs with another YouTuber and cook together. Try looking for a food choice that reflects your / their specific brand / niche. 
Solicit fans collaboration –
Go broad with your collabs and ask for videos from your whole subscriber's base. You can then feature one as one of your posts. 
Collabs with other channels –
Find a well-known channel and combine your YouTube powers for the greater good. 
Ask friend for video ideas –
Turn to your subscribers. Make a video to ask their help for interesting video ideas. Ask them to leave on comment section. Do not forget to thank your subscribers when you record.
——————————————————————————————-
Content Ideas – Others
Post a best of list –
Talk about top list that you like & share it with the world. It can be top sport list, top games list, top films list, top tunes list.
Do a video parody –
Mimic influencers, movie trailers & well-known leaders. A good parody video overstates other videos' vogue for his special comedic effect. 
Act a comedy sketch –
Research about the art of sketch comedy and practice it with friends. Act out a funny scenario. 
Do a freestyle RAP –
Do not prepare too much, let the spontaneous rhymes come out. For better, battle the RAP with friends. 
Give a music lesson –
If you master in certain music instruments, share your skill with audiences who might be learning for the first time. Make it easy to follow class. 
Do coverage on big events –
Attend events of the year and shot what happen there. If you are into music, it's Grammys. If you like football, then it is Super bowl. 
Make a holiday video –
When it comes to festive session, make a video about each festival's uniqueness, and spread the holiday spirit through your video. 
Teach proper workout methods –
Keep audiences on track with proper guidelines to follow while workout. Workout can be useless if they are not done right.
Do video remake –
Find an old video on your channel and create a better version with better production value. 
Show drone footage –
If you have a drone, show off your best captures. Take it through wilderness ("Hey, babe. Take a walk on the wild side. And the colored girls go doo do doo do doo…"), urban landscapes, or even a fireworks display. People going to like it!
And one last nice and perhaps most important tip – join our SMM panel (Social Media Shop) and fix views / subscribers / comments and the like for your YouTube and channel videos. This will increase your exposure and help create a good image for your content videos. Good luck!