"How to Increase My Website Traffic" – You Asked, We Answer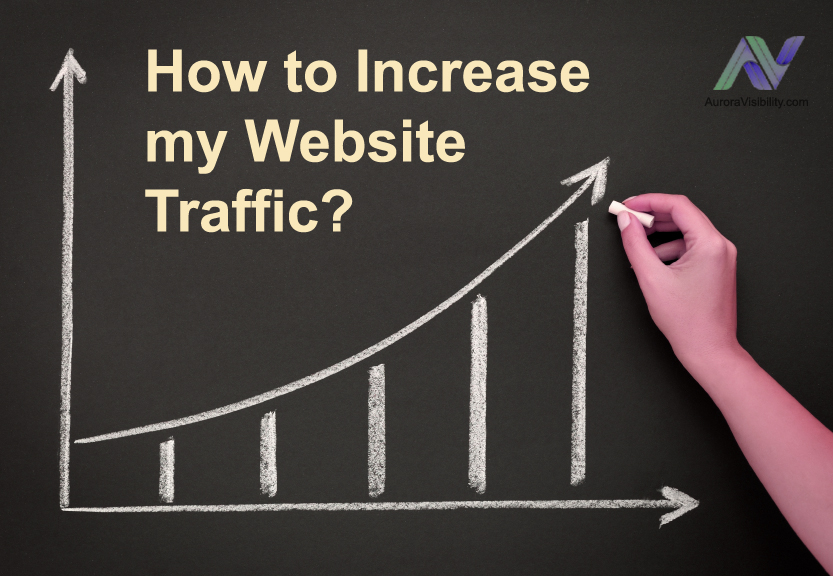 Indeed, the question 'How to increase my website traffic' is keeping many webmasters awake at night. Many of them put a lot of money into creating a nice, good-looking, and intuitive website, but then wonder why the visitors are not coming or if they do, why are they leaving so fast?
Why would you struggle to get views if the visitors leave a couple of seconds after the first click? What could be the problem? Maybe you have lousy content? Or maybe you do not have the right Call to Action? It is a lot cheaper to keep a visitor on your website than it is to bring a new one.
If a visitor clicks the second page after the initial one, he likely likes what he sees. Time spent by visitors on a website is an important clue for search engines that your website is relevant for the chosen topic.
What if we tell you that it is possible to increase your website traffic easily, by applying a few simple methods?
The number of visitors is directly proportional to the pleasant experience they have on the website, no matter if you are getting them from organic or from paid advertising. Therefore, keeping the visitor entertained is just as important as bringing him to your site.
User experience on a website is more like an art, not a science. It is formed on many components, but some of those are more important than others:
Usefulness – the user needs to find what he wants easily, and to benefit of smooth transitions from blogs to products and pages.
Curiosity – each part of the content and visual elements must create curiosity, must keep the reader entertained. If you write a blog about food supplements, the reader would be annoyed if you put links to your cosmetic products. Make sure all the relevant content pieces are connected through links and images, and that the user has a clear funnel from the first click until he hits the Buy! Button.
Accessibility – an increased loading time, too many pop-ups and ads will annoy the user and he will probably leave before even having the chance to reach your shop. If your priority is to sell products, then you will not need AdSense banners and popups that would bring you pity money, while distracting the user from the real goal, which is actually selling your products.
Don't use links just for SEO
The links must be naturally placed in the text to offer the user valuable information. Do not be afraid to put external links to more trusted websites. With this method, you will increase the reputation of your site and you can show your visitors you are offering valuable information.
An article on your blog needs to have a clear purpose. Even if the purpose relates to several subjects, you need to put links to cover all these subjects. If the information is credible, verified, and important, an internal or external link can only increase user experience and your website's authority overall.
If you have any further questions related to the question "How to Increase my Website Traffic", you are more than welcome to Contact Us and we will be happy to help you.