14 Great Ways To Optimize Your Google My Business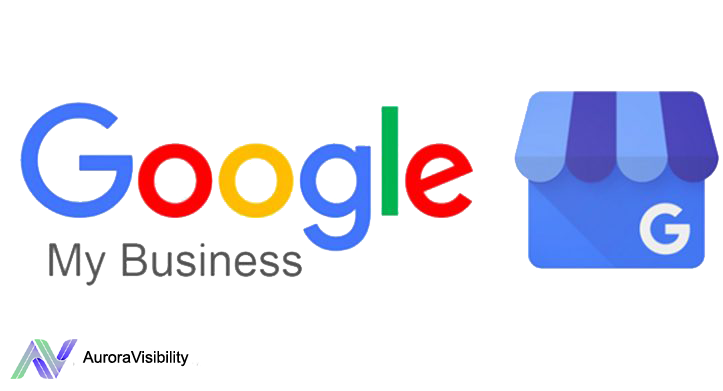 Do you know that 49% of businesses received more than 1,000 views on search per month? Any business today needs targeted visibility on Google. Here comes Google My Business listing to the picture. This powerful listing is a dynamic snapshot of your business that highlights your best features and encourages potential customers to quickly find, learn about, and engage with you — all from the SERP.
Google is the world's most popular search engine with 75% of all searches
around the world. Get Google Reviews (Business/Places/Maps) to bring
in NEW customers & increase REVENUE.
Claim your listing
– Search your business name on Google > look for Are You the Business Owner link appears and click on it.
– If the link doesn't appear, go to https://www.google.com/business/ and create/sign in your Google account.
– Enter business name, street address, business phone number, add a business category.
Verify your listing
– Click Verify Now on listing and select the option you prefer:
– Postcard: Enter the business address correctly on the postcard request screen > click Send Postcard. When a postcard arrives, log into GMB > enter the verification code for your listing
– Phone: Google will call with a verification code > enter the code into your listing
– Email: Google will send you an email > click the Verify button in the email or enter the code in your GMB listing
– Bulk Verification: Applicable for chain/franchise with more than 10 locations
– My Business Provider Program: New program launched that lets businesses like banks, phone companies to generate verification tokens online and use to help their members/clients verified on GMB.
Add your website
ֺֺֺ- Select Info from the menu > click URLs > add website's URL.
– Different link options will be available depending on the business category.
– Example of URL: Website URL, appointment URL, menu URL, booking
/ordering service URL.

Pick secondary category
– A total of 9 additional categories businesses can add up that relate to them.
– Be specific, accurately represents the business, Do NOT pick a category that is not relevant.
– To add: Select the pencil icon next to your primary category > click Add Another Category 

Define business hours
– Enter regular hours of operation and special hours for holidays.
– To set the hours: Select Info from the menu > click hours section > choose a day and use the toggle to indicate your business is open > select Opens at/ Closes at to set a time > hit Apply.
Add business description
– Utilize 750 characters to highlight the unique selling points, brand story, mission.
– Put the most important information and keywords in 250 characters, don't use all-caps, do not focus on promotions.
– To add: Select Info from the menu > click Add Business Description.
Add photos
– "Businesses with photos receive 42% more requests for driving directions to their location from users on Google, 35% more clicks through to their websites than businesses that don't have photos." – Google.
– Add a cover photo (large photo featured at the top of Google+ page), profile photo (show up on Google+ page beside the business name), business logo.
– Photo guidelines: All images should JPG/PNG format, not large than 10MB, min of 720×720 pixels, avoid promotional text on images, no stock photos, use Google's Street View app to add a 360º photo to your profile.
– To add: From the menu click Photos > choose photo/video type > upload the photo/video.
Set attributes
– Attributes are special features that potential customers seek out, like WiFi, outdoor seating, etc.
– To set: Click Info > Click the pencil and search the attributes > click Apply.
Add a menu/services
– Some businesses might be eligible to add a menu or list of services to their listing, depending on the primary category.
– Menu: Enter the appropriate name and price of each menu item.
– Services: Available to service businesses like hotels, marketing agencies, add a description of each service up to 1000 characters using rich keywords.
– To add: Click Info > select Menu or Services > name the menu section > add a title, description, price for each item.

Set up booking
– If you have an account with one of Google's supported scheduling providers, the booking button is automatically added to your GMB listing.
– If not, in the booking section select Choose A Booking Provider > sign up with the provider that you choose.

Google posts
– GMB Gold Product Expert Ben Fisher says that Google Posts are a fantastic way to increase your local search visibility as well as optimize your GMB profile.
– Post to Google Business Profile about announcements, offers, events, products.
– Tips: Post regularly to be active, include links & CTA.
– To post: Go to GMB dashboard > click Create Post > hit Publish.

Turn on messaging
– With 82% of smartphone shoppers (92% for millennials) using their device for local search, this is a great opportunity for customers to get in touch with you.
– Download Google's Allo app to receive messages instead of direct to a personal phone number.
– To set: Set up alerts for messages in the GMB dashboard. Go to settings > turn on Customer messages.

Q&A from community
– In the GMB Q&A section, anyone may ask and answer questions about your business. Monitor the conversation by answering questions before misinformation about your business spreads.
– GMB account will notify any new questions > next to question click Answer > to edit/delete an answer, click 3 dots.

Manage reviews
– 50% of consumers will visit a local business website after reading a positive review, 15% will visit the business location, 13% will contact the business directly.
– To get reviews: Ask for a review, educate customers to leave a review, simplify the review process, utilize a third-party tool, multiple touchpoints, offer an incentive.
– Respond to reviews: Say thank you to reviewers, respond appropriately to negative reviews.
– BONUS TIPS: Get review likes to build more trust, read The Importance & How To Get Google Reviews Easily.
In conclusion, we hope you enjoyed reading the article and learned new things. We remind you that if you need Google My Business Verification service you can get it from us.