Best SEO for CBD – Why You Need to Go All Out Organic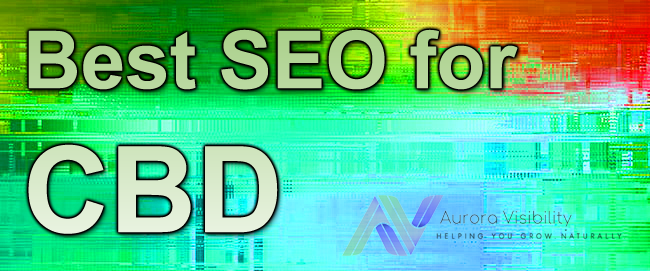 Cannabidiol (CBD) is one of the newest food supplements, but it also has many medical applications. However, even if the medical world recognizes this hemp extract for its healing qualities, search engines and social networks are unfriendly with this medical wonder.
As an owner of a CBD brand or as an agency looking to optimize a CBD shop, you will encounter some difficulties that are not a problem for other niches.
AdWords and Social Networks
It is impossible to create an AdWords campaign or to pay on Facebook for CBD ads. As the product is not illegal, it is still possible to post about CBD products on social networks or websites. Moreover, websites that promote CBD will be ranked in Google according to its algorithms. But the fact that it is impossible to get paid traffic to such websites means that the best SEO for CBD websites needs to be totally organic.
What does it mean for my small CBD business?
As an owner of new CBD brand, this is good news for you, as it is possible to gain popularity and ranking in Google even with a new website. Major players in the industry are not allowed to pay money for marketing; therefore, the difference is made by the quality of content and the reliability of the website.
However, this does not mean the competition is easy. CBD is still a niche product, so the competition will be focused on a few hundred keywords. Most of these keywords are heavily optimized by competition, so you will need a smart strategy if you want to have success.
Long talk keywords
The Best SEO for CBD websites must be based on long-tail keywords, the only ones that can bring some traffic currently. If you are looking to target 'what is CBD', you will find thousands of well-written articles on the topic. A long-tail keyword such as 'what is CBD for arthritis' will be a lot easier to target, especially if it is completed with more specific keywords and with valuable content.
Long articles
The average CBD article ranking in Google on the first page is 1400 words. People looking for CBD products know what they want, and they hope to find relevant information for the topic. Make sure you write for the reader, not for the keywords, and that you can convince the visitors you are selling exactly what they need. CBD oils are good for many affections, so make sure you are addressing the problem of your potential customer. At AuroraVisibility we offer a high-quality writing service at a fair price and suitable for every pocket. We specialize in many topics of writing including CBD.
Well-presented products
There are more and more CBD brands appearing every day, so the clients have many choices at their disposal. Make sure your products are well presented and you state all the affections they might heal and try to have clear photos and leaflets for your products.  
Reviews
It is impossible to rank a new CBD brand without having reviews, or without getting links from comparison websites. Backlinking is key in organic ranking, and as an all-out organic niche, CBD SEO strategies cannot succeed without it.  
In conclusion, if you are a Brand of CBD you must go all the way organic. Mainly to invest in a quality product to get customers to come back to you, in eye-catching images and extremely high-quality content. Pay particular attention to long tail keywords. If you need help promoting your CBD brand, you are more than welcome to contact us, and we will make sure to give you the promotion you need so that many customers will find their way to you.